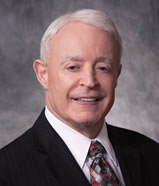 Criminal Defense Lawyer Corky Goldstein has offices in Dauphin, Cumberland, York, Franklin and Adams County in Pennsylvania. In Cumberland County his offices include Carlisle, Shippensburg, New Oxford, Mercersburg and Chambersburg. In York County his offices include Hanover and Stewartstown. In Franklin County his office includes Mercersburg. In Dauphin county his offices include Harrisburg, Duncannon and Halifax. In Adams County his office includes Gettysburg.
Although Attorney Corky Goldstein has main offices in downtown Harrisburg, he practiced in Cumberland County and still does work throughout the County. He went to Dickenson School of Law in Carlisle PA (Cumberland county) and lived in Carlisle for 3 years. He has a full time office in Carlisle, PA right across the street from the Cumberland County courthouse.
The address of the Carlisle, Cumberland County location is:
2 South Hanover St.
Carlisle, PA 17013
717-991-5919 (Use Direct Line)
Open M – F 8am to 5pm
(Closed for lunch 12pm to 1pm)
Evening hours: Wednesdays 5pm to 7pm – No Appointment Needed!
His office in Shippensburg, Cumberland County location is:
34 West King Street
Shippensburg, PA 17257
717-991-5919 (Use Direct Line)
Open Tues 5pm to 7pm – No Appointment Needed!
Other Daytime and Evening Appointments Available
Corky spent 5 years as a Deputy District Lawyer in Philadelphia, PA after graduation from law school and then returned to Central PA where he was born. Corky established legal services for the poor in Central PA and then went into private practice as a Criminal Defense Lawyer. His first 2 major cases were in Carlisle, Cumberland County, This first was defending the now famous defendant, Latisha Smallwood, who was finally granted a "new trial" after spending 43 years in state prison.
Corky defended her at her trial. Many lawyers at that time have said his representation was strong and passionate. Even one newspaper said "brilliant".
His very next case was defending George Schneider, who was charged with murdering Bessie Jones, who operated a long-standing House of Prostitution in Carlisle, Cumberland county. After a jury trial, which captured national attention, Corky's client was found "not guilty". A top-selling book was written about Bessie Jones, her ancestors, the trial and how Corky investigated and passionately represented his client.
Corky's connection to Cumberland county is widely known. He is an active member of the Cumberland County Bar Association and continues to have close ties to the Dickenson School of Law in Carlisle, PA. He has represented many students over the years who attended Shippensburg University, as well as many clients from all over Cumberland County, PA.
Corky has "12" law offices in Central PA: Harrisburg, Carlisle, Hanover, York, Chambersburg, Shippensburg, Gettysburg, Duncannon, Halifax, Mercersburg, New Oxford and Stewartstown. Although Corky's main office is in Harrisburg, a telephone call to 717-991-5919 (Use Direct Line) will make contact with him for all of his law offices.
Criminal Defense Services: