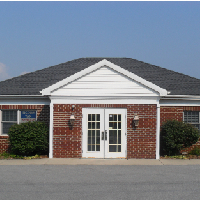 15 North Main Street, Suite 102
Mercersburg, PA 17236
717-991-5919 (Use Direct Line)
Daytime and Evening Appointments Available
---
Mooney & Associates has been serving the local communities for over 15 years. They provide legal representation in Family law matters, Divorce, Custody, Support, Adoptions, and pre and post nuptial agreements. The criminal defense lawyers in Mercersburg, PA have vast experience in Civil Litigation and Criminal Defense – DUIs, traffic citations, summaries, misdemeanors, felonies and appeals. They assist business clients form business entities, negotiate contracts, and help with collection.
Mooney & Associates assist clients file bankruptcy, Chapter 7 and Chapter 13. The attorneys have vast experience in creating thorough estate plans, not just draft estate documents such as wills, power of attorneys and health care directive. They help plan to protect your assets and for Medicaid needs. Mooney & Associates offer full services for Estate Administration and Real Estate Settlement including providing Title Insurance and Litigation and representation at zoning hearing.   The attorneys assist Veterans to get the benefits they deserve. Call us today to arrange for an appointment at a convenient time for you in our Mercersburg office!
Directions
From North (McConnellsburg Area)
Heading southeast on Lincoln Way East toward North 3rd Street, make a slight right onto PA-16 E/Buchanan Trial. Office is on the left.
From South (Hagerstown Area)
Heading southeast on National Pike/E Washington Street toward Cramer Alley, turn left onto North Locust Street. Turn left onto East Franklin St/National Pike. Turn right onto N Burhans Blvd. Turn left onto MD-58 W/Salem Ave. Continue to follow MD-58 W. At the traffic circle, take the 2nd exist onto Cearfoss Pike. Continue onto Mercersburg Road, entering Pennsylvania. Turn left onto PA-16W/PA-416 N/Buchanan Trail W. Office is on the right.
From East (Chambersburg Area)
Heading northwest toward North Main Street, exit the traffic circle onto U.S. 30 W/Lincoln Way W. Turn left onto PA-416 S/Mercersburg Road. Continue to follow PA-416 S. Turn left onto Buchanan Trail W/N Main Street. Office is on the left.
From West (Needmore Area)
Heading northeast on US-522 N/Great Cove Road toward PA-655 S/Thompson Road, turn right onto Lincoln Way E. Make a slight right onto PA-16 E/Buchanan Trail. Office is on the left.
Landmarks:
We are near the James Buchannan Hotel.
Criminal Defense Services: